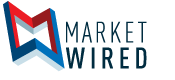 Innovation Women Presents Two-day HUBweek Pop-up for Professional, Technical Women
Speakers Include FCC Commissioner Jessica Rosenworcel, Tech Executives and Educators
/EINPresswire.com/ -- BOSTON, MA--(Marketwired - Oct 10, 2017) - Innovation Women, an online speaker's bureau for entrepreneurial and technical women, today announced the Innovation Women Pop-up, October 12-13, 2017, 8:00 am to 6:00 pm, at Cultivar Events in the Ames Boston Hotel, held in collaboration with HUBweek 2017, Greater Boston's festival for the future. HUBweek, now in its third year, explores and showcases innovation at the intersection of art, science and technology and this year will be taking over Government Center Plaza with a shipping container "village" and geodesic dome theaters.
The Innovation Women Pop-up, located adjacent to the main festival, is a destination within HUBweek for professional and technical women. Presented in partnership with The MITRE Corporation, Emerson College Graduate Entrepreneurship Certificate Program, FreshBooks and Morgan Stanley, it will include an intimate theater for speakers, panels and fireside chats, as well as a refresh lounge for networking, interviews and small meetings. There will also be refreshments from Cultivar, the Ames Boston Hotel's award-winning restaurant.
Sessions will cover careers, diversity, business and technology. Speakers are from The MITRE Corporation, Emerson College, and Democratic FCC Commissioner Jessica Rosenworcel, as well as individual speakers from the Innovation Women database. Refer to the complete program on the website. RSVP for the Innovation Women Pop-up -- Thursday and/or Friday.
About Innovation Women
Innovation Women is an online speaker's bureau designed to connect entrepreneurial, technical and innovative women with speaking engagements at conferences and events. Speaking provides important professional visibility and an opportunity to demonstrate thought leadership. We help event managers find great female presenters and subject matter experts, creating more gender-balanced, inclusive and diverse speaking slates and panels. Follow Innovation Women on Twitter at @WomenInno or visit the website
About HUBweek:
HUBweek is a festival for the future that explores innovation at the intersections of art, science and technology. Founded by The Boston Globe, Harvard University, Massachusetts General Hospital, and MIT, HUBweek is a first-of-its-kind civic collaboration that brings together the most creative and inventive minds in making an impact in Boston and around the world. In the past two years, together with over 150 organizations and institutions, HUBweek has hosted more than 250 events, attracting approximately 20,000 registered attendees each year from 49 countries and 40 states. https://hubweek.org/
Powered by