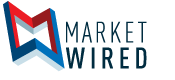 NCLGS 2018 Winter Conference to focus on sports betting, i-gaming, lottery growth, other issues
/EINPresswire.com/ -- MIAMI, FL--(Marketwired - Oct 10, 2017) - The National Council of Legislators from Gaming States (NCLGS) will address several issues critical to the future of gaming in the United States, including legalized sports betting, the expansion of i-gaming and the future of lotteries and pari-mutuel facilities during its upcoming Winter Conference to be held January 5-7 at the Hyatt Regency Miami.
The Winter Conference -- which attracts legislators, gaming regulators and policy makers from across the U.S. -- will feature Geoff Freeman, President and CEO of the American Gaming Association (AGA), as a morning keynote speaker.
"Our intent, as always, is to conduct thought-provoking discussions and arm our members with the information they need to make responsible decisions that are right for their communities," said Senator Becky Harris of Nevada, NCLGS Treasurer.
Additional NCLGS sessions focus on a variety of issues, including:
Responsible Gaming
Pari-Mutuels
Lotteries
Tribal and State Relations
Gaming Technology
Women in Gaming
NCLGS is the only organization of state lawmakers that meets on a regular basis to discuss issues relating to gaming, and to provide insights to key elected officials from around the nation who play critical roles in developing gaming policy in their respective states. NCLGS does not promote or oppose gaming but is primarily concerned with the proper regulation of the industry and the dissemination of best practices.
Sen. Bill Galvano of Florida serves as President of NCLGS, and is the incoming Senate President of Florida.
Spectrum Gaming Group -- which has worked in 36 US states and territories -- serves as the Executive Director of NCLGS.
A full agenda, registration and hotel reservations are available at https://www.nclgs.org/meetings.html.
Legislators and others seeking information on membership in NCLGS can contact Wayne Marlin at wayne.marlin@nclgs.org. For information on sponsorships and registrations for the upcoming NCLGS Summer Meeting in Denver, contact events@nclgs.org.
Powered by