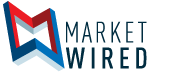 AID.org Surprises Patient With Traumatic Brain Injury With a BalanceWear Vest
Kerry Hill Can Now Walk and Talk Independently and With Confidence
/EINPresswire.com/ -- PLEASANT HILL, CA--(Marketwired - July 13, 2016) - Kerry Hill suffered from a traumatic brain injury 14 months ago. The accident took her independence, freedom, mobility and ultimately her hobbies and her well-being. Kerry is an avid horseback rider who has not been able to be around her horse because symptoms made it too dangerous for both herself and her horse. Kerry began intense physical therapy so that one day she might be able to ride once again.
Kerry has a very special physical therapy team at the John Muir Clinic in Pleasant Hill, California. Her team found that Kerry was making amazing strides in her recovery with a BalanceWear vest from Motion Therapeutics. The vest functions with weights placed around the body to help regain control and movement. Kerry saw immediate results, but unfortunately her insurance would not cover the cost of the vest that was changing her life.
That's when Kerry's physical therapists reached out to AID.org. Marcus Rein said, "I was amazed at Kerry's response to the BalanceWear vest. She would walk twice as fast, and was even able to speak more clearly and functionally while she wore the vest. I knew she needed this gift in her life, so I applied for a grant on aid.org."
"We were blown away." Jennifer Rogers, spokesperson for AID Foundation said. "Kerry has a team of people that really care about her. They created a video of her progress, did video interviews, and sent piles of her medical results to show the impact of this vest. We didn't want to just award this vest, we wanted to be involved in her surprise."
The AID.org team got in touch with the founder and inventor of the Balance Wear vest, Cynthia Gibson-Horn, who said, "Kerry Hill is one of the hundreds of success stories we hear about with the BalanceWear vest, but this was the first time we were able to surprise one of our patients with a wonderful gift from AID.org."
Kerry walked into what she thought was a regularly scheduled appointment filled with well-wishers who clapped and cheered for her as she received her very own BalanceWear vest. Kerry cried tears of joy and said, "I can't believe it! I really wanted one of these! Thank you so much, this is going to make my life so much better."
You can see Kerry Hill's story here, and her special surprise here: https://www.youtube.com/watch?v=iynPd3sLWno
AID.org wants to help others. Those with disabilities can make their requests online at www.aid.org.
To schedule interviews please email media@AID.org.
About Advocates for Individuals with Disabilities -- Foundation ("AID.org")
As Civil Rights Champions, AID.org was formed in January 2016 in order to improve the lives of individuals with disabilities through charitable gifts, opportunities and the removal of discriminatory barriers. By spearheading a rapid and widespread wave of compliance through educational and affirmative enforcement actions, AID.org not only rapidly brings non-compliant public accommodation into ADA compliance but also acts as a self-funding catalyst for the charitable AID Foundation.
The AID Foundation is a growing resource for any individual with a disability looking to receive help with various issues relating to their disability or compelling needs such as: wheelchair access, medical equipment, and much more. Advocates for Individuals with Disabilities - Foundation aims to help improve the lives of 3 to 4 individuals with disabilities per day.
Image Available: http://www.marketwire.com/library/MwGo/2016/7/12/11G106383/Images/Aid.org_kerry_hill-2a786d1778b38d2bab88bc0fc8bc20b0.jpg
Embedded Video Available: https://www.youtube.com/watch?v=iynPd3sLWno
Jennifer Rogers
Advocates for Individuals with Disabilities -- Foundation
(774) 768-2235
jennifer@AID.org
Powered by

EIN Presswire does not exercise editorial control over third-party content provided, uploaded, published, or distributed by users of EIN Presswire. We are a distributor, not a publisher, of 3rd party content. Such content may contain the views, opinions, statements, offers, and other material of the respective users, suppliers, participants, or authors.
Submit your press release